GLOBAL

PROVIDER

INNOVATIVE

PROVIDER

ADVANCED

LEADER
PRODUCT
SMT
Unmanned, Non-stop, Zero Defect Highest Actual Productivity among
SMTs of the Same Class
Leads the electronics industry with its proven
ultra-precision surface mounting technology (SMT).
SMT

XM

520

Its Innovative functions maximize user convenience to enable rapid job change.

SMT

DECAN

S2

Maximize productivity
with various PCB
transfer systems.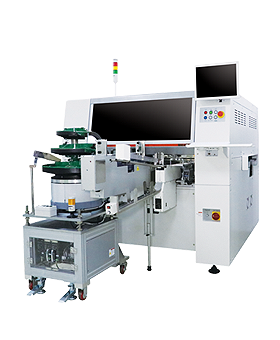 SMT

SM

485P

Multi-functional
hybrid mounter that can
place various insert
components.

PRODUCT
MACHINE TOOL
No.1 in the DomesticCNC Automatic Lathe Industry
Provides optimized products
through high speed and highly
complex precision machining.
Machine Tools

XV

20/26

Incredible Ø20/26 model with rigid double hinged B-axis unit and way better back tool unit(Y2)

Machine Tools

XDI

26/32

3-path 9 axis independent opposite gang tool machine for high productivity & flexible machining

Machine Tools

XD

20/26III

The 3rd generation of Ø20/26 model equipped with powerful back tool unit(Y2)


As an Industry 4.0 based Total Solution (T-Solution), this provides an optimized solution for operational efficiency,
placement accuracy, quality control, and maintenance.
Design

Production

Management
Consulting
R & D
Machine Production
SW Operation Solution
Quality Control
Training
CS